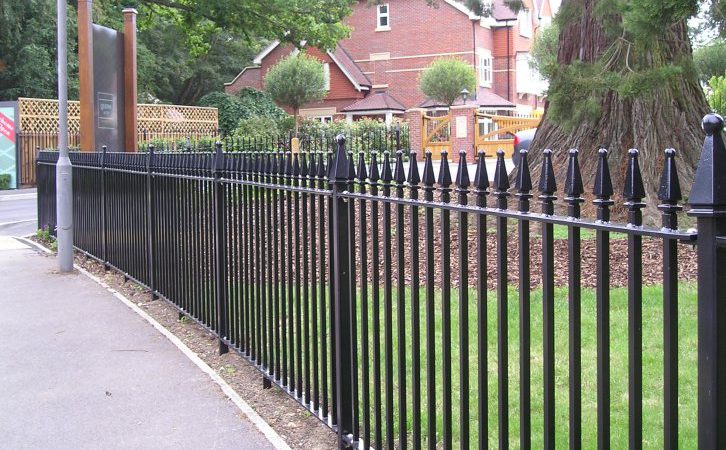 They are an attractive, classy looking fencing material.
An iron railing is a fence made of iron. This may either be wrought iron, which is ductile and durable and may be hammered into elaborate shapes when hot, or the a more affordable cast iron railing, which is of lower ductility.
We provide many different varieties and styles, so call us to arrange a site visit.