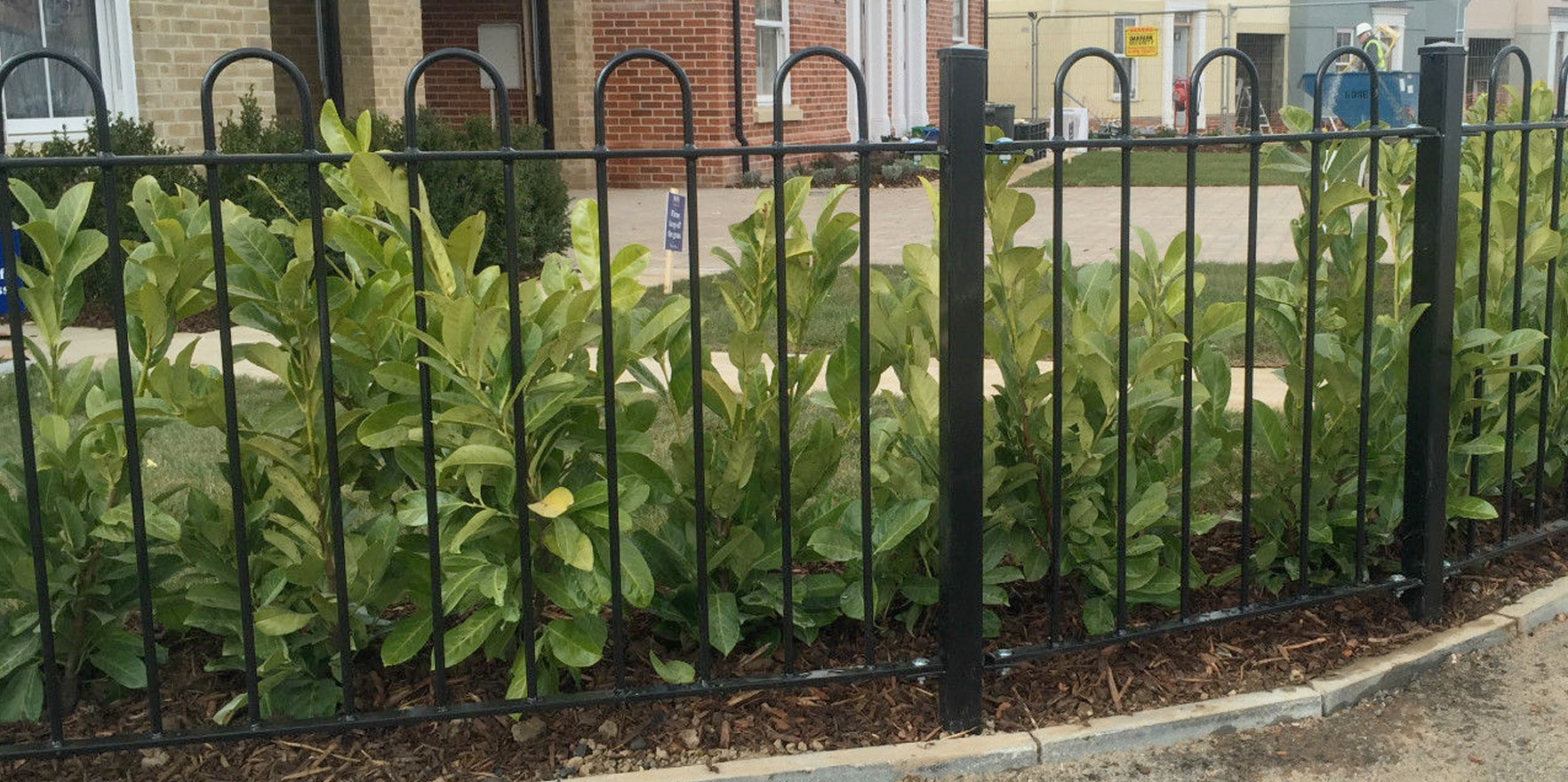 High quality metal railings in a wide range of colours, finishes and bespoke design options. Suitable for public parks, gardens, memorials, playgrounds and schools.
These may either be made from wrought iron, which is ductile and durable and may be hammered into elaborate shapes when hot, or the a more affordable cast iron railing, which is of lower ductility.
They both produce an attractive, classy looking fencing material in keeping with surroundings.
We provide many different varieties and styles, so call us to arrange a visit.