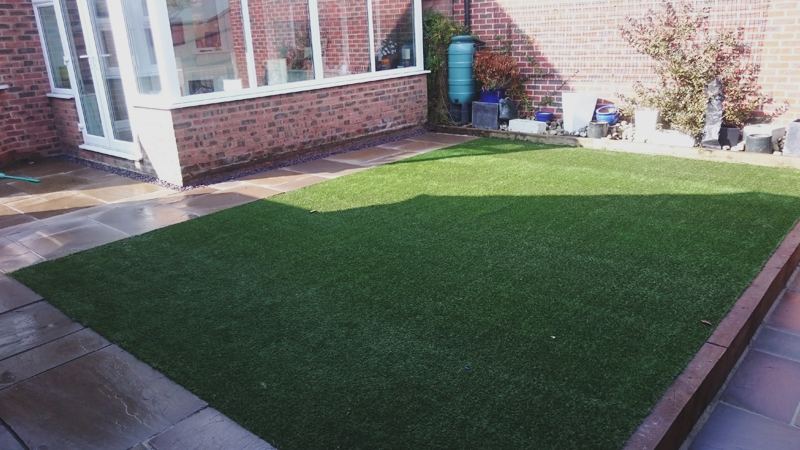 We can lay new lawns and supply turf to last for years.
A lush, green lawn is the focal point for any garden. It provides a safe surface for children to run and play on, a soft surface for sunbathing and a beautiful area to set off your plants and borders.
We work on turfing projects of any size. From commercial turfing projects to small gardens that require just a few rolls of artificial turf to cover the ground. We will clear and level off of your garden to make it ready for a new lawn. Then we'll apply topsoil to nourish the lawn and finally lay the new turf.
We are experts in advising on design and style to make the most of your front or rear garden.
Call for a visit, so we can provide you with a no obligation quote.