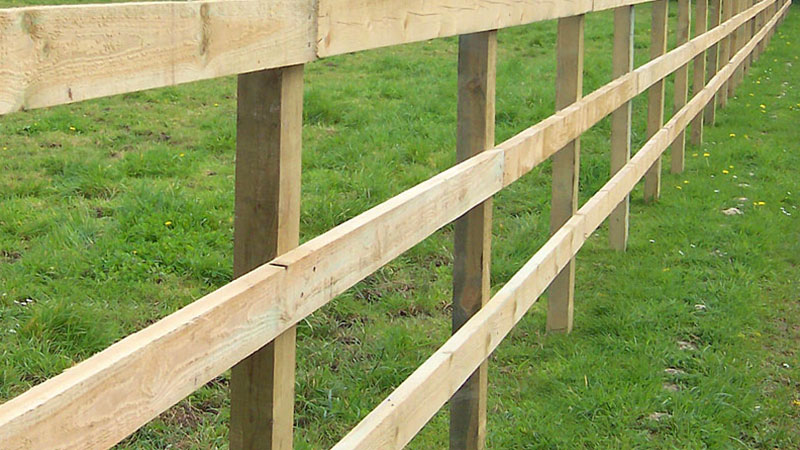 Post and rail fencing can make for an attractive perimeter fence in a domestic environment.
The open style of the fence causes minimal disruption to views, yet still provides a secure fence that is popular for keeping pets in and small animals out.
There are also options to have heavy duty wire for livestock as well as dug in rabbit wire to protect the lawn areas.
Fence posts are concreted in at 1.8m centres, and the treated wood materials allow for gently curving fences as well as various angles and gradient of land.